STRONG MEDIUM-SIZED COMPANIES
WITH A POWERFUL
IT INFRASTRUCTURE ARE OUR INCENTIVE.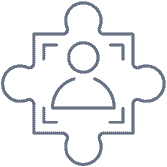 Our customers are the driving force behind anything we do. Their satisfaction is our top priority. Our customers are our partners and we learn from them continuously. Their suggestions, requirements, wishes and requests are the basis for our innovation ambitions. The pillars of our corporate philosophy are practical expertise and success orientation based on our customers' aims.
Our success strongly depends on our employees. They are therefore of the utmost significance to our company. Respect, frankness, sincerity and team spirit characterize our mutual relations. We stand for equal opportunities and are against any kind of discrimination. Each employee acts as an ambassador for the FIS Group. We promote the personal and professional development of our employees by offering comprehensive training and education programs as well as an advanced infrastructure with secure technologies for efficient working.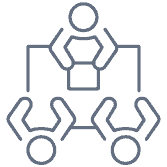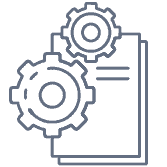 We pursue a sustainable and growth-oriented business model and stand for value-oriented action. As an IT solution provider, we offer our customers cross-industry outsourcing, outtasking and technical consulting. We take calculable risks and our business activities focus on what we understand and what suits us. We stand for fair competition and are against corruption.
It is our aim to win every customer as a reference customer through the quality of our services and products. Our quality management ensures that we can handle complex customer projects using the target/actual results:
                                                delta quality = 0
                                               delta deadline = 0
                                               delta efforts = 0
A continuous improvement process accompanies the permanent further development of our internal organization, business processes and range of services and products. We guarantee our customers the quality of our products and services throughout the entire life cycle.
Wherever "employee" is used in the text, it refers both to male and female FIS-ASP employees.