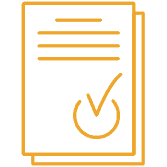 FIS-ASP has set up a highly available and scalable fax infrastructure for this purpose.
Our certified solution enables the receipt and sending of fax messages directly from an SAP system, e.g. for purchase orders incl. transmission confirmation in SAP Journal.
Use our pay-per-use models and benefit from our long-standing know-how.