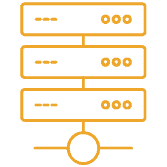 Technical Consulting Service
Qualified consulting and smooth implementation – FIS-ASP supports you in the SAP S/4HANA migration
You are facing a changeover to SAP S/4HANA and are searching for a highly-qualified SAP consultant, who supports you in the SAP migration? With more than 25 years of know-how, we are your reliable attendant for new SAP implementations and S/4HANA migrations and experts for conceptions and implementations of SAP solutions. 
More and more companies would like to use SAP S/4HANA as a sustainable und advanced IT basis. With a changeover to SAP S/4HANA, they face the challenge of migrating the existing document volume smoothly and without data loss – a plan requiring an appropriate server with sufficient computing power. We will assist you during this challenging time and show you optimization options as part of a comprehensive SAP consulting.
Consulting quality takes center stage here: You will be provided with a permanent contact person you can trustfully turn to at any time – before, during and after a project, for a genuine added value in your daily routine. In order to constantly improve our consulting quality, we offer our employees different training possibilities and continuously invest approx. 5% of our sales volume in internal and external training courses.

Long-standing experience
Long-standing experience in SAP operation and project business



permanent contact person
A permanent contact person before, during and after a project



24/7 availability
24/7 availability to find solutions for your requirements even outside our business hours



Short coordination channels
Short coordination channels within our teams and with our parent company FIS GmbH



High consulting quality
High consulting quality due to regular SAP training courses for our employees
Our highly qualified SAP consultants support you in the digital transformation of your enterprise and accompany you during planning and implementation of your SAP projects. Please contact us!