The ideal solution for your data backup
You are searching for a professional, managed data backup solution and would like to protect your information from the risk of loss? 
With our "BaaS" solution, you can store your backup data flexibly and safely. 
Your data and your infrastructure form the central basis of your enterprise. Data losses might have serious consequences for enterprises and can lead to a termination of company activities. This might be caused by application errors, hacking or synchronization problems for instance.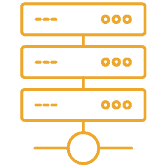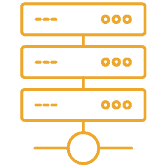 What data backup requirements
do you have?
According to your directives, does data have to be stored for four weeks or one year? Two backup copies need to be stored in different data centers? A media change of "backup to disk" and "backup to tape" is indispensable for you?
Together with you, our backup specialists will define a suitable solution for you, which will meet your requirements, no matter whether a storage snapshot, a virtual machine backup or an application-consistent backup of a database server is concerned.
High performance, needs-based
orientation and cost transparency:

Focus on your core business
Professional mapping of your backup requirements

Flexibel expansion of your backup capacities