The flexible memory solution for rounding off your IT requirements
You would like to rent memory space in an uncomplicated way and 
get access to central memory resources?
We offer you storage of different performance and availability classes, which is distributed over our two data centers in Grafenrheinfeld and, if required, expandable to our data center located approx. 16km away.  In this way, you can map your IT projects without having to procure, set up and operate the respective storage infrastructure for each requirement.  
For the model of flexibly orderable memory space, which can be expanded at short notice, charges will be settled on a usage basis. You will only pay a monthly fee for the storage capacities you have ordered and used. Unless otherwise requested, sovereignty over your systems and applications will remain completely with you.
Typical fields of applications
for "StaaS" ("Storage-as-a-Service"):

up to operation of business-critical applications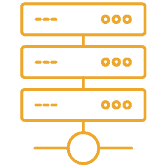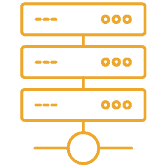 The proximity to the systems we operate for you enables a high-performing data exchange within the platform in spite of network separation. This is secured by the firewall operated for you.
You benefit from our standards (ISO 9001, ISO 27001) and from the order data processing already agreed upon with us. According to the EU GDPR, your data is stored in our advanced data centers in Southern Germany.
Summarization of your advantages of an "SaaS" business model

No costs for storage acquisition

No personnel costs for storage

No responsibility for hardware maintenance
Flexibly orderable memory space

Selection of different performance and availability classes

Coverage of short-term requirements


Data storage outside your own enterprise

Use of professional data centers