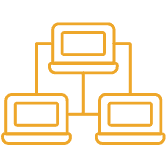 PROBLEM-FREE CHANGEOVER FROM SAP ERP TO SAP S/4HANA BY USING OUR LONG-STANDING KNOW-HOW
SAP support for legacy systems will be ceased in a few years and time for SAP S/4HANA implementation is slowly running out. A hasty migration shortly before maintenance expiry implies major risks. It requires plenty of experience and sovereign routine – from transition planning up to go-live of the new solution.
FIS-ASP will support you during ERP transformation and show you what needs to be considered for process and data migration:
To find the right way to SAP S/4HANA depends on your needed process changes, your requirements and your current system landscape. Together with our experts in the SAP environment, we will develop an optimal change scenario with you.
No matter whether greenfield or brownfield is concerned – the choice of the strategy is determined individually and depends on how you want to position your company in the long run.
Do you want to reimplement your system, get rid of problems of the past and only transfer the data of your legacy system to the new SAP S/4HANA environment? In this case, the greenfield approach is exactly the right strategy! Here, your previous process landscapes will be modernized and legacy system ballast removed.
Do you only want to transfer your existing system to the SAP S/4HANA environment? Here, we would recommend the brownfield approach. The legacy system is migrated to an S/4HANA system and already established processes are transferred completely. As a consequence, your existing structure is converted 1:1 to S/4HANA.
Together with our certified SAP experts, we will consult you and find an efficient solution! Gain clarity on the appropriate strategy for your enterprise and contact us today.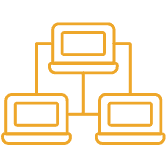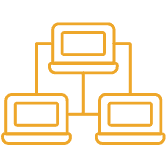 FULL AUTARKY AND HIGH AVAILABILITY WITH THE SAP S/4HANA HOSTING OPTIONS BY FIS-ASP
For all enterprises particularly focusing on data protection, hosting in the three FIS-ASP data centers located in Main Franconia is the perfect solution. Due to their spatial division with separate infrastructure, a high degree of autarky and availability is achieved.
The right technology at the right time: our SAP S/4HANA experts will pay particular attention to IT requirements that are actually needed today and in the future for implementing basic SAP projects.


According to periodic requirements for cushioning peak loads

Fast response to business requirements without fixed-step costs

Variable settlement per user or per GB of storage/backup

Hosting and basic operation including support and high availability

Application delivery with flexible and transparent billing models
Basically, all customer systems are connected to the FIS-ASP Shared SAN with "all-flash" technology of our partner HPE.
As a Fibre Channel fabric, Shared SAN becomes redundant and is consistently made available with current technology for operating environments.
For SAP systems and databases, modularized storage pools are provided. These pools are categorized according to capacity, availability requirements (SLA) and system performance.
Combine know-how with performance: if you would like to benefit from the SAP S/4HANA hosting options by FIS-ASP, please contact us.