High performance and free resources –
put FIS-ASP in charge of important
parts of your IT
IT is the heart of your company – however, maintenance and operation bind resources that are missing at other places. With FIS-ASP outtasking, you can focus on your core business and generate free resources because our experts deal with complex tasks in the basic SAP environment. Due to our proactive system monitoring, potential problems are recognized at an early stage and you will benefit from a high IT performance.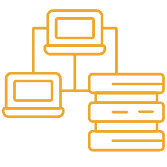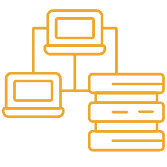 Our greatest possible degree of flexibility


waxing or shrinking as needed

Quick response to business requirements without capacity management
Our flexible pricing models

Fixed, degressive or variable according to user and GB

As required periodically to cushion peaks

Variable billing per user or per GB storage / backup